Every so often we get a call from someone looking to expand their social media. They want a couple thousand followers that will convert to customers within a couple months using pix-elated photos at a budget.
Are you kidding?
We're not going to waste our time or yours explaining how important social media is to a business. For some, not having social media is as erroneous as responding to negative reviews with an attitude.
You have social media, but you're first starting out. No matter how hard you try, you can't seem to understand how to grow your following. These days, it seems like you have to be one of three things: a model, a celebrity, or on the app before anyone ever knew it existed. So growing Instagram followers organically can be tricky.
Although those things certainly have an impact, you can still grow your following in several ways. It just takes a good deal of work and strategy. Here are X Instagram hacks in 2021 that can help you grow Instagram followers organically, and actually work.
1. Take Great Photos
Following depends on it; aesthetic visuals are the core of social media. So are visual aesthetics in photography, which go hand and hand with the gram. The earlier generations begin using it, the more time they can experiment with photography and become amateur photographers.
Taking grainy, dark, out-of-focus photos won't cut it. Neither will stock prints with a quote from Gandhi. Or a template straight from Canva. The competition these days is tough, and people will absolutely refuse to engage with anything sub-par. 
That being said, technology can make it easier. Smartphones can take amazing photos, especially the portrait feature. We recommend challenging your creative side and trying it out. 
If you have an interest in photography, buy a DSLR or a mirrorless camera. Cheap photography courses run rampant on the internet right now, so you certainly are not in short supply of education. Take advantage of LinkedIn learning for photography desires. It's a great and inexpensive way to take great pictures with your smartphone to make bright and light pictures with a ring light for Instagram.
2. Create a Brand Identity Through Filters   
Once you've got some photos, you want to edit them. Instagram has an editing feature; however, most social media gurus don't use them. Instead, they use their own, and they do so with Lightroom. Lightroom is a platform in Adobe Suite explicitly used to manipulate a photo's color and lighting. It's different from photoshop because it controls nothing else. Many free apps exist throughout the internet and app store but trust us when we say Lightroom is the best. Plus, LinkedIn learning offers editing classes for programs like Lightroom. 
Influencers began using Lightroom presets to establish their social media brand. A preset is a series of similar filters. When you put a preset on a photo and post it, you want all your photos to share a similar look. 
A single filter won't cut it, and images vary in lighting in color. One bright picture may work for a filter; however, a darker picture may turn out even darker. Therefore, presents typically can have anywhere from four or five to nine or ten slightly different presets used for all images you take. Simply Google presets and a range of samples will appear, all from cheap to the more expensive. You might even get fortunate and find a few free Lightroom presets 
Lastly, an excellent way to make sure you adhere to proper branding, look at your first photo. Then look at your second. Then look at your fifth. If they don't immediately share a similar type of look, they don't work. You want to make sure all your photos share a similar look and feel.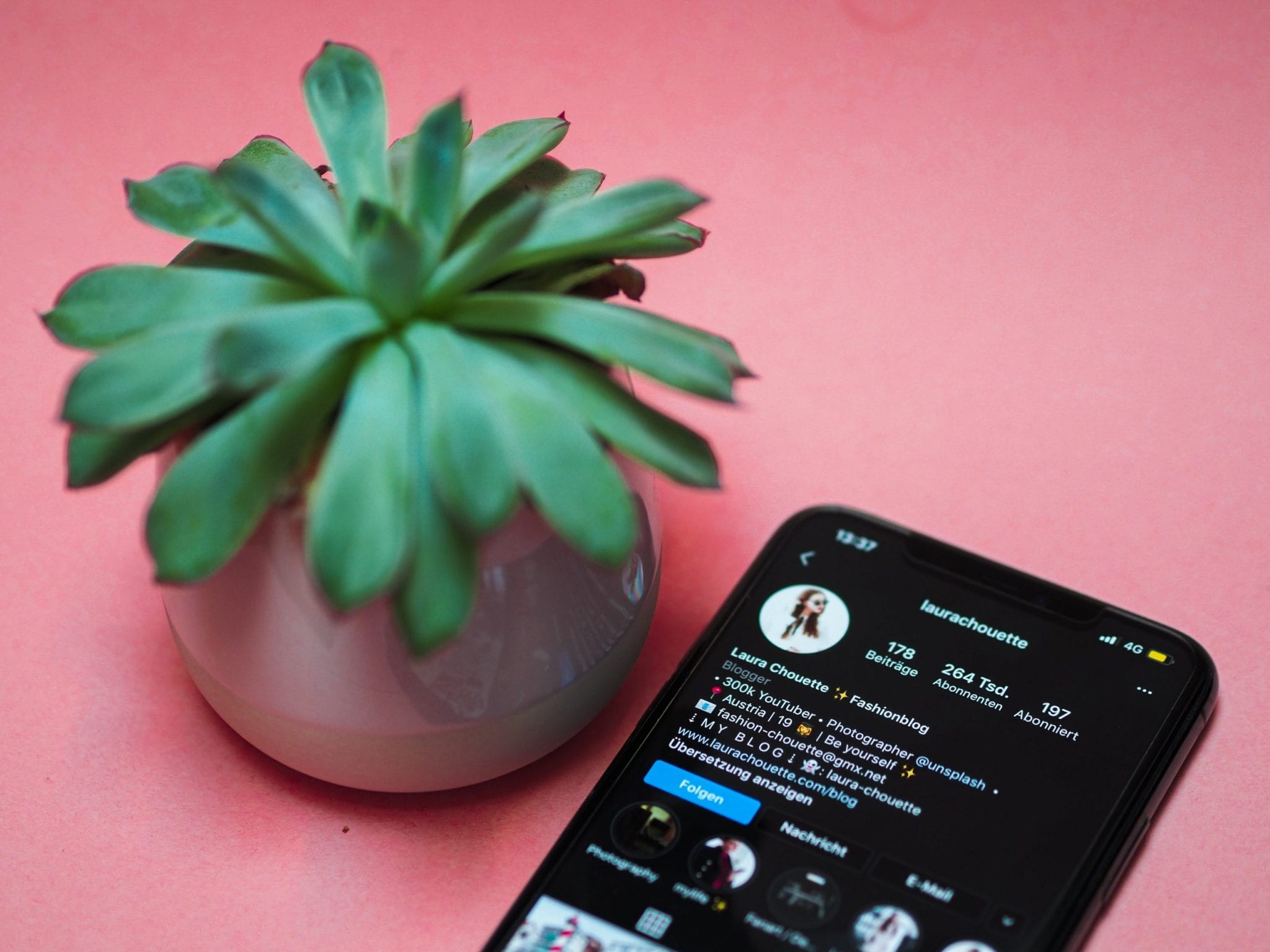 3. Follow & Unfollow Profiles
If you are first starting, it can be challenging to create a following, especially for small business owners. Friends and family can do you a solid and give you a follow, but they don't account for an entire following. And don't even think about buying followers. They do absolutely nothing for you. Therefore, when you first create a profile, initially follow who's essential. Follow friends, family, and profiles who you want to see and engage with on your timeline. After that, give it a day, and start your following strategy.
This strategy will consist of following about 100 similar profiles, waiting 24 hours, then going back to check and see who followed you back. Begin unfollowing the profiles that didn't follow you back. It's vital that you limit yourself to about 100 follows and 100 unfollows a day because Instagram has limits. If you breach those limits repeatedly, your account can be suspended or even deleted.
Unfollowing is just as important as the following because the mass following is looked down upon in the Instagram community. Profiles with thousands and thousands of followers who also follow thousands and thousands of people don't get far with engagement.
Similarly, you may begin to notice that the people you follow who also follow you back are getting more significant. A good rule of thumb is following anything over 1000 profiles is too much. The likelihood of you seeing all of their profiles on your timeline even daily is slim. Therefore, start sifting through their profiles. Unfollow the profiles who also follow over 1000 or more people. They are just as unlikely to engage with you due to the high volume of posts in their timeline.
4. Focus on Local and/ or Similar Profiles
Before you begin randomly following anyone, you still need to narrow it down. If you are a local business and interact with locals around you, here's what's worked for us: Find a local profile that is similar to your business that has a large following and great engagement.
Go through their followers and who they're following and begin following them. Once you've exhausted that profile, find another similar profile that is also local and do the same.
The reason this works is that you have a better chance of being relevant to them. They still need a good reason to follow you back. Once they see you've followed them, that you have similar content to them, you're in the area, and you have mutual friends, they are more likely to give you a follow. Not only that but once they see your content, it's also more likely that they will engage with it.
5. Speak to your audience
Make it personal. Social media is all about people. In other words, people are interested in people. Stories that act like mini vlogs where a person faces the camera and speaks to them have fantastic engagement.
Followers develop an interest in who you are and end up coming back. Just be sure to talk about something relevant.
Similarly, create captions in your photos that tell a story. You want to start a conversation with your audience. This means some random quote passed around online won't engage anyone. Use the caption to create a small blog. Ask questions and engage with the audience, so the comments push the algorithm.
6. Post Frequent, Average, and Rae Hashtags 
Copying and pasting a random list of hashtags you found on the internet won't help with engagement anymore. Be sure to use quality hashtags for Instagram.
Popular hashtags have been used too much and so often that they don't do much of anything anymore unless you already hold a following and reach maximum engagement. Instead, you want to post a combination of frequently, moderately, and rarely used hashtags.
Do some research on your similar/local accounts to see what quality hashtags others use. Make sure you also use local hashtags for specificity and relevancy. Ideally, you want to show up on the hashtag's featured page to receive even more engagement.
7. Engage with the Hashtags you use  
Similar to how to follow people, engage with posts using specific hashtags. Find a semi-popular hashtag and see what gets posted most recently. Like about 100 photos and comment on 10.
Put your phone down for a little while and do it again using a different quality hashtag in a couple of hours. This helps boost your engagement because people notice you engage soon after they post something. They can check out your profile, like and comment on your photos, watch your story and even follow you.