While some may be familiar with traditional marketing, digital marketing strategies tend to be unclear on where to start. For this reason, it makes sense that some companies may steer clear of digital marketing. Unfortunately, this means falling behind. Digital marketing is no longer a big-business strategy. Instead, it's a crucial strategy used by businesses to survive. Anything and everything consumers find essential has an online presence. If people can't find your business online, it can easily be replaced by competitors. Small and local businesses must develop modern digital marketing strategies to build a reputation. Learn how to promote your business locally using digital marketing strategies that most successful companies have already implemented.
Get a Higher Rank with Local SEO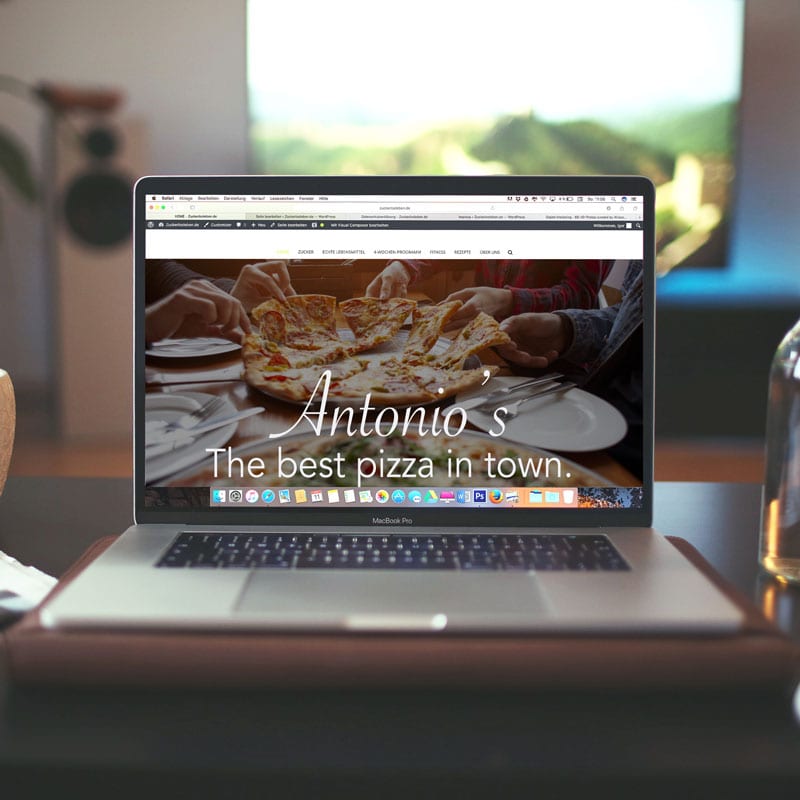 When you hear the term "SEO," you may not think it can help your business. In fact, you may be unsure of what SEO even is. SEO stands for search engine optimization, a marketing tactic that will ultimately drive traffic to your business. However, small companies get more return using local SEO tactics rather than the general ones. 
To begin implementing local SEO, you should have a website. Many different website-building platforms exist, such as WordPress, Wix, and SquareSpace, that give you pre-made templates. After setting up a website with your logo and brand colors, choose four or five specific phrases that describe your business best. Next, use them throughout your site only one to two times. Using pizza as an example, keywords might be:
Pizza and Italian food delivery

Eat-in pizza restaurant

Homemade Italian dining and delivery

The best pizza in town
Also, create a blog section on your website where you can create content specific to your business. This is where you can get creative. Using the same pizza example, you may write a blog about the best at-home pizza recipes or why deep-dish pizza isn't pizza. However, using a similar strategy, use four to five different keywords in every blog post. Ultimately, this helps your entire website rank better on Google.
Lastly, use long-tail keywords. Prominent websites rank well for smaller keywords such as "pizza." To help you stand out, get specific such as the ones mentioned above. This narrows your audience and weeds out the competition.
One way on how to promote your business locally is by creating a Google My Business account. To get your business to show up on Google search, you create a business listing on Google's search page that has everything customers should know about you. Your free business profile lets you easily connect with customers across Google search and maps.
To set up the profile, you'll need to have a physical business address and a Gmail account. If you don't have a Gmail, creating one is fast and easy. Just be sure to take note of your username and password, so you don't lose it later on. After that, go to Google My Business and follow the instructions on creating a business profile.
Once finished filling out the information pertinent to your business, such as an address, hours, and phone number, Google will send you a postcard through the mail. This will contain a 5-digit verification that you will set up in the account to make the listing visible. Continue using Goole My Business by posting products, photos, menus, and any information a consumer may find helpful. A detailed profile helps businesses rank better, as well.
Claim Other Listings and Have a Social Presence
Younger people are no longer the only ones who use social media. Social media is a lifeline to your business. Start with a Facebook page and work your way up from there. Engage with customers when you can and be sure to use photos with high resolution. Claim all other listings on sites like Instagram, Yelp, Twitter, LinkedIn, and any others even if you don't end up using them. 
At the very least, if you've claimed your listings, your business information will come up if someone searches for you, even on a site that you aren't active on. This helps your brand to establish a consistent and available brand identity. Most sites are free to create listings, so you've got nothing to lose.
Including links to your business's website in your listings can also drive traffic to your site. Even with doing something as simple as claiming online listings, smaller companies can get noticed easier with digital strategy.
Encourage and Manage Reviews
Claiming listings allows consumers to better review your business. Reviews not only help rank but establish a sense of trust about 91 percent of the time. In addition, the more reviews, the better. Therefore, to help your business rank well, appear trustworthy, and ultimately drive more sales, encourage and manage reviews.
That being said, consumers tend to focus on a single negative review rather than a positive one. While positive reviews are grouped together as a whole, one negative review can have a big impact. As your business gains more reviews, the likelihood of someone leaving a negative review increases. And no, you can't delete it. Here are a couple of tips for managing reviews:
Respond to all reviews professionally and promptly, both negative and positive

Be honest but maintain the "customer is always right" attitude

Give them a way to contact upper management, so they know you take these matters seriously
Work with Digital Marketing Experts
As much as we want to make local digital marketing sound easy, it's not. Depending on your product or service, there can be more than five ways on how to promote your business locally. Furthermore, to produce the best results, a good strategy takes time and practice to implement. At Azure Digital Marketing, we're happy to help your business get noticed online. Contact Azure Digital Marketing today to find out how we can help your small business get seen with digital.